Distributorship
A Commitment To Aviation
Ansett Aircraft Spares & Services is an authorized distributor for world-class manufacturers, supplying spares for commercial, regional, military and general aviation aircraft. We stock an extensive range of products to support your critical, Just-In-Time delivery schedules, so you can lower your costs and shorten your lead times. 
---

Nelson Aerospace 
CAGE Code: 52930
Nelson Aerospace, Inc. Specializes in the manufacture and supply of high quality, reliable and safe fittings for the Aerospace Industry. Over 100 years of combined experience in marketing and manufacturing hydraulic fittings, including AN, AS, MS, NAS and OEM spec part numbers. Nelson is approved by every major aerospace and defense OEM and Nadcap qualified manufacturer (QML) for fluid fittings. 

www.nelsonaerospace.com

Diversified Communications Group
CAGE Code: 1UD49
DCG offers products exclusively designed for ground-based aeronautical communications, including UHF and VHF-AM radio and antenna systems, UHF ground systems, dispatch consoles, remote systems, dial access and VoIP, digital recorders and the only FAA-certified – TSO'd DTMF cockpit microphone in the industry.

www.diversifiedgroup.com

Artex
CAGE Code: 60253
ARTEX "Leading the world in ELT Technology" Artex Aircraft Supplies Inc., design and manufacture Emergency Locator Transmitters for General, Corporate, Military and Commercial Aviation. They also manufacture beacons ELT test sets and replacement battery packs for many popular ELT's.

Nasco Aircraft Brake Inc.
CAGE Code: 21849
Nasco Aircraft Brake Inc. is a wholly owned subsidiary of Aircraft Braking Systems Corporation and supplier of aircraft wheel and brake components for the military and commercial aircraft markets.

HAARIS
CAGE Code: 00752 
HAARIS formally EDO Corporation is fully committed to the antenna market both as a developer of unique and superior performance antennas for the most demanding requirements. By acquiring Dorne & Margolin Antenna Technologies (D&M), the cumulative 100 years of design and experience, HAARIS offers a wide portfolio, providing customers diverse antennas to satisfy the need for virtually any platform.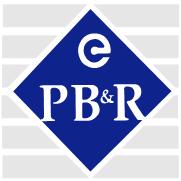 Essex PB&R
CAGE Code: 0U058 
Essex PB&R offers an assortment of protective breathing equipment for homeland defense, law enforcement, victim rescue, emergency building evacuation, executive, commercial airline crew, corporate travel, & general travel.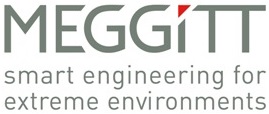 Meggitt Braking Systems Corporation (MABSC)
CAGE Code: 0B9R9 
MABS equipment is installed on more than 30,000 aircraft worldwide, from commercial transport to general aviation and military. MABS is a premier manufacturer of wheel and brake management systems.

PTI Technologies Inc.
CAGE Code: 05228
A major filter supplier since 1924, PTI is a designer and manufacturer of high-technology filtration equipment for aerospace applications, including filter assemblies, elements, filters, and aerospace components.

www.ptitechnologies.com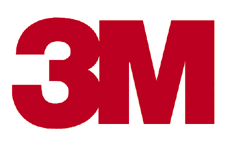 3M (Minnesota Mining and Manufacturing)
CAGE Code: 76381
3M protective products include polyurethane tapes, radom boots, aircraft belly protection tapes, and abrasive products. For aircraft maintenance, 3M provides adhesives for structural bonding, coating and sealing.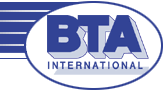 Bill Thomas Associates (BTA)
CAGE Code: 3FEB4
BTA is the primary manufacturer of ATA 300 specification containers for the shipment of oxygen systems, wheels and brake assemblies, engines and components. BTA's products provide a shipping solution that meets regulatory standards and protects the contents of more then 10,000 categorized part numbers.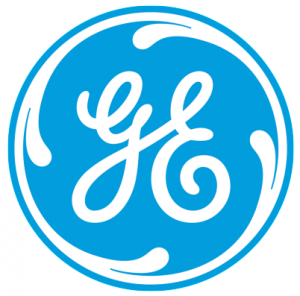 General Electric
CAGE Code: 08806
We carry a complete line of quality lamps made by General Electric for aircraft, including landing / taxiing, instrument, indicator, emergency, wing inspection, position, flashing signal, interior and flood lights.

Bosch Security Systems 
CAGE Code: 81134
Bosch is an industry leader with more than 75 years of experience in acoustics and audio products for the military and aviation markets. The Telex line covers everything required for pilot communications, including headsets, headphones, microphones and intercoms. Telex offers the widest range of hardwired and wireless inter-communication products for the aviation industry.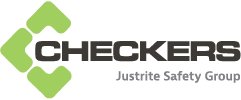 Checkers
FSC Code 032T9
Checkers is serving a diverse number of customers and markets worldwide for over 25 years. Aviation chocks are made of highly durable, lightweight polyurethane. The Warning Whips are manufactured in the USA, utilized on runways around the world. By using innovative technology and high quality materials, high-visibility Monster Barricade Lights, beacons, and strobe lights provide superior performance and increased life to reduce replacement costs.